Barnwood Furniture
*** See Important Note by clicking Here ***
The furniture in this gallery is made from weathered treated pine lumber. It is aged enough so that there should be no more "leaching out" of any of the treatment chemicals that you would have with new treated lumber. We do NOT stain or clear coat anything in our Barnwood line.
Being that this material was salvaged, there are holes from old fasteners, rust stains and water marks. That's part of the appeal of this line of products.
And even though we try to remove any old nails or screws to protect our saws, there is no guarantee that every piece has been fully cleared.
There is also no guarantee that any hardware or tile you see in this gallery will be available for future pieces. Our Barnwood items are made with materials we salvaged, but tile & hardware can be selected from a home supply store.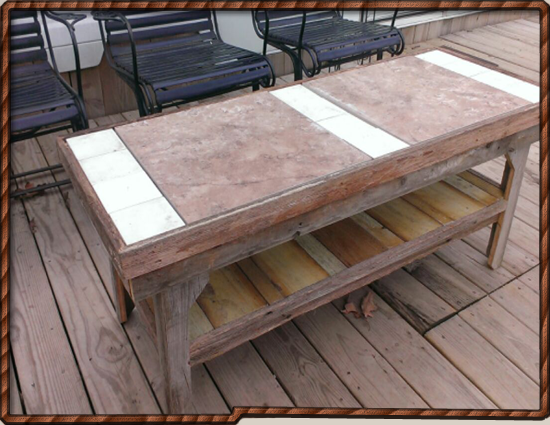 51" long, 19" wide, 19"high
Tile top
$215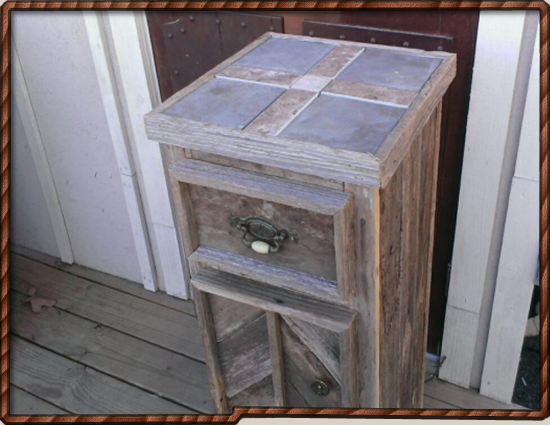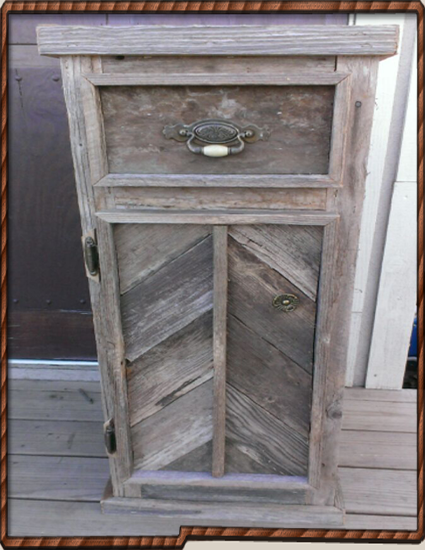 13" wide, 13" deep, 36" high
Tile top
$165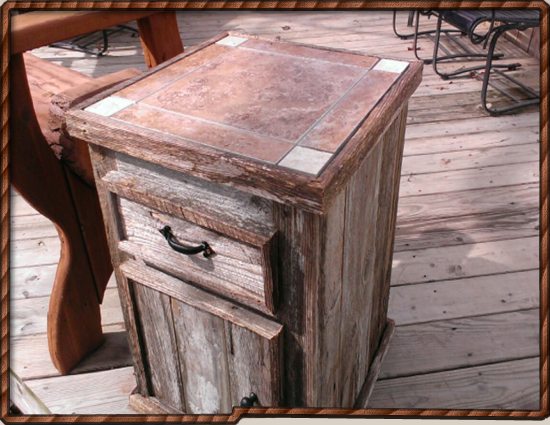 20" wide, 20" deep, 25½" high
Tile Top
$150 ea. or $275 for two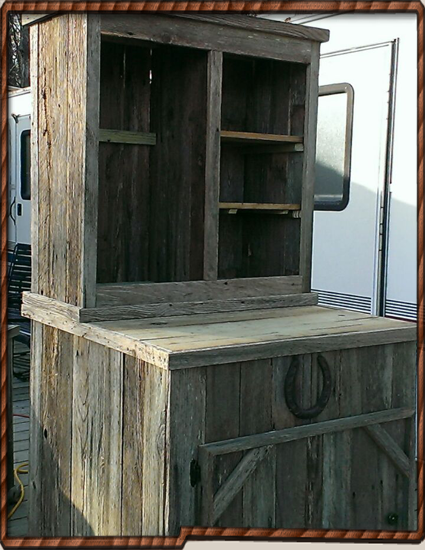 Cabinet & Hutch each 33" wide and 36" tall
Cabinet depth is 33"
Total height is 6ft
$475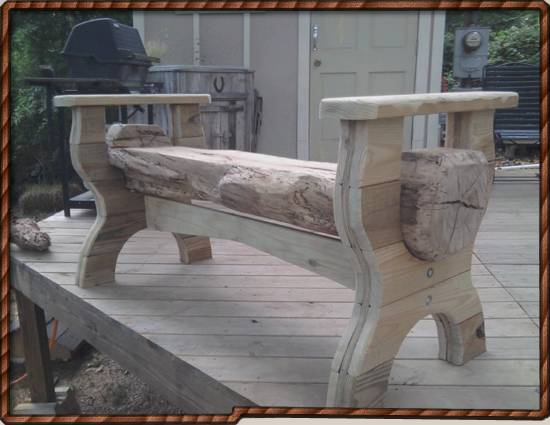 5ft long
$325
(may incur a waiting period while we obtain the right log)
*Due to the weight, you may want to pick this up instead of have it shipped.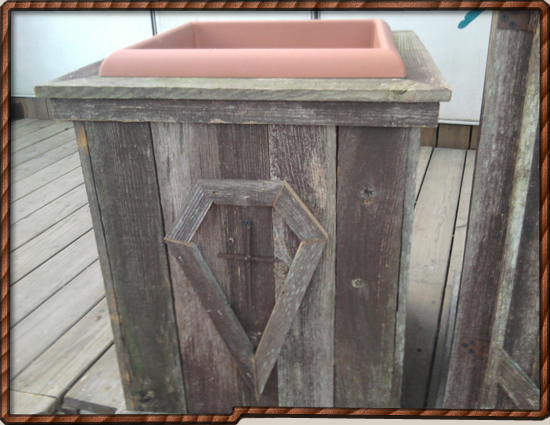 20" wide, 20" deep, 25" tall
$85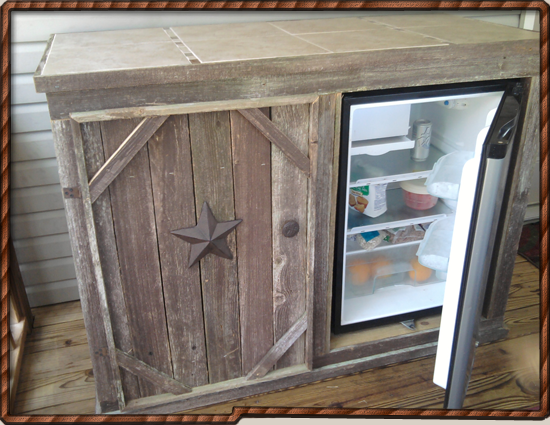 Exact dimensions are determined by the mini-refrigerator that YOU buy.
$450 (Does NOT include refridgerator)
*Tile and hardware may be different from this photo.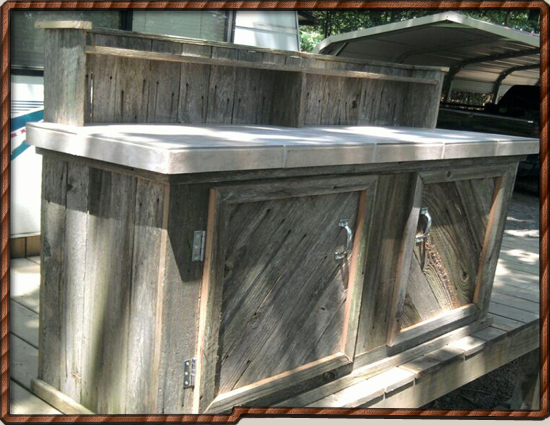 5ft wide, 25" deep, 48" tall
$485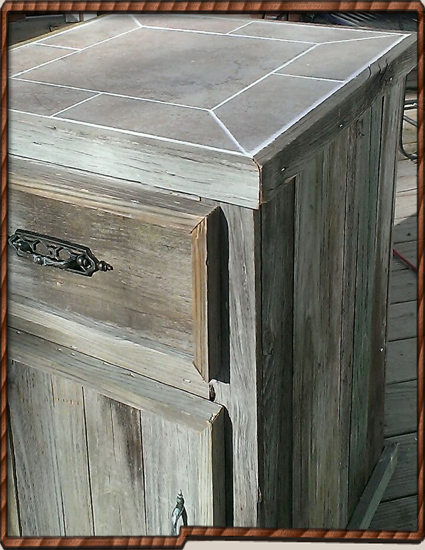 24" wide, 24" deep, 30" tall
$175 ea. or $300 for two.
All Barnwood items will ship fully built and therefore will take up a lot of space on the freight truck.
They also weigh more than some other furniture of the same size.
Therefore shipping costs of Barnwood items can sometimes
be more than the cost of the item itself.
Mouse over pictures to see if any of them are IN STOCK NOW.
Anything you see in this gallery can be customized to fit your needs.
Contact us for a quote on a customized item.

~ Handcrafted in Central Arkansas ~